bestlog – a company name that stands for innovation. As a specialist for the automotive industry worldwide

Today, bestlog is one of the leading providers of innovative automotive solutions in Europe and North America.
Our offers include:
The joint development and conception of customized logistics solutions for individual requirements
Solution-oriented equipment for transport and storage
Rental of office space in our building
Fleet and fleet management
Events around the automobile.
The basis for maximum flexibility and comprehensive service are highly motivated employees, state-of-the-art buildings, a truck fleet with more than 100 closed transport units and closed storage areas , which meet the highest safety and fire protection standards on more than 47,000 m².
Our locations are
Chichester / Goodwood (UK)

Garching near Munich (headquarters, D)

Pulheim near Cologne (D)

Ponte Vedra (FL, USA)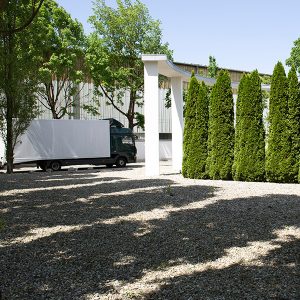 Bestlog philosophy
We are moving in a world of mobility and our challenge is providing mobile services in harmony with a careful use of resources achieving optimal customer satisfaction. Technology, people, organisation and a high degree of flexibility must be combined. Short-term changes or influences from the live traffic situations as well as additional external factors, must all be mastered.
Our goal is to live up to these demands demonstrating and delivery the very best performance every day. Every single person within the bestlog group is doing their part. This commitment is not self-evident but must be lived through our corporate culture.
Quality ultimately comes from the skills and motivation of the people in this company.
It is therefore a matter of course for us to place the individual and our customers at the centre of our actions and to establish the compatibility with our environment, the technology and intelligent use of our skills.
This is how we understand our commitment, in responsible action; On one hand, profit orientation is inevitable for a healthy company. On the other hand, the interests of people and our environment must be considered, with our final goal to include the creation of new jobs through innovative services.
bestlog Germany (Cologne)